This white blob may look like spilt milk gone bad.
But it's actually a yeast.
A yeast called candida.
And as disgusting as it looks, this yeast grows inside our stomach.
Yet at healthy levels, candida helps support a healthy immune and digestive system, and is actually good for us.
But if it starts to grow and spread, it can start to dominate other microorganisms.
Symptoms like brain fog, infections and skin rashes can soon follow.
And these are only the mild symptoms of what a candida overgrowth can cause.
Candida is just one of the thousands of types of yeast, fungi and bacteria living inside our guts.
The gut is like a rainforest teeming with life. There are thousands of yeast, fungi and bacteria living down there, all competing for food, living space and survival.
Like candida, many of them perform vital roles in supporting our gut health.
But like any rainforest, if any of them start to dominate it can upset the healthy balance inside our gut.
How can this happen?
Due to years of eating too much processed carbs, too much processed sugars, too much alcohol and too much stressed – The modern lifestyle, in other words.
A combination of these factors, and others, can cause a candida overgrowth to develop. And when it does, the symptoms can include:
Skin and nail fungal infections
Feeling tired and irritable all the time
Regular bloating, constipation, or diarrhoea after meals
Skin issues like eczema, psoriasis, hives, and rashes
Frequent bouts of anxiety or depression
Vaginal infections, urinary tract infections, rectal itching or vaginal itching
Cravings for sugar and refined carbs
Candida Overgrowths are On the Rise
You've likely heard of candida overgrowth before.
Or maybe you know someone who's struggled with it?
If so, you're not alone.
Because over the last few decades candida overgrowth has been steadily on the rise.
As the BBC notes: "Candida auris is responsible for increasing invasive fungal infections in hospitals".

So candida overgrowth isn't something to take lightly.
What's worse, it's not just rashes, fungal infections and irritability people need to worry about.
Because if left to fester, candida can get into the bloodstream. And if that happens, it can damage the healthy functioning of the kidneys, heart and even the brain.
Is Candida the Same as SIBO?
Candida is often confused with SIBO.
But their causes are very different.
SIBO is short for 'small intestinal bacterial overgrowth'.
And SIBO occurs when bacteria that normally lives in the small or large intestine starts to spread to other areas of the gut.
This bacteria then starts to ferment bits of undigested food, notably sugars, carbs, starches, and alcohol.
This results in the production of hydrogen and methane gases triggering symptoms like:
Bloating
Malnutrition
Abdominal pain
Diarrhea
How to Test for Candida
If any of the symptoms of candida or SIBO sound familiar, the only way to know for sure what's causing them is to visit a doctor.
They can test your urine, blood or stool for traces of a candida yeast overgrowth.
If identified as candida, the good news is it can be reversed without dangerous drugs or stepping foot in a doctor's office.
How Can Candida Overgrowth Be Reversed
Reversing candida overgrowth can be done in 3 steps:
Reverse the habits that feed candida and cause it to spread:
Reduce intake of the processed sugars and processed grains candida loves to feast on
Reduce intake of fermented foods like Kombucha, sauerkraut, and pickles. Because eating them too much can actually feed candida and cause an overgrowth.
Adopt strategies for reducing stress
2. Eat foods high in gut enriching nutrients that can boost levels of healthy bacteria, yeasts and fungi to push back against candida's spread and get it under control.
3. Adopt a gut healthy diet and lifestyle so you can sustain a healthy gut balance and keep candida at a healthy level.
Now, following these 3 steps may be easier said than done.
But if you can manage to do it, it can trigger a wealth of health benefits, including a lift in energy, vitality, and mental clarity.
So what I've done is create a 30 day program that guides you in exactly what you need to do to eliminate the foods and habits that cause candida to spread…
while revitalising the body with the nutrients and lifestyle activities it needs for more vim and vigor in daily life.
Ever wondered why animals rarely have heart attacks?
It's a question that's baffled scientists, because many have skyhigh cholesterol and barely exercise. This includes chimpanzees whose genetics are almost the same as us, yet they rarely have heart attacks.
Well, a new study may have revealed the reason why. It's all to do with a genetic mutation ONLY humans have.
It's all to do with a 'switched off' gene
There's no doubt that not getting enough exercise, smoking, and not enough fruit and veg don't help. But about 1 in 12 people who have heart attacks have NONE of these risk factors.
Well, scientists have now discovered the answer.
It's all to do with a gene called CMAH.
This gene's job was to produce sialic acids. And sialic acids were used by the body to keep levels of fats, cholesterol, and other harmful substances under control.
Humans once had this gene. But it's now thought it got 'switched off' 2-3 millions years ago.
As a result, we have low levels of the sialic acids we need to stop fats and cholesterol clogging up our arteries.
This could explain why heart attacks and strokes now cause a third of all deaths worldwide, despite rarely happening in the animal kingdom.
Cholesterol Rockets 240% in Mice
The damage having an inactive CMAH gene may have caused to our health was revealed in a shocking experiment by a team of scientists from the University of Michigan Medical School.
They genetically modified mice to reduce their levels of the sialic acids this gene produces. This caused the amount of fats and cholesterol in their arteries to rocket.
But the scientists then went a step further…
They then fed the mice a high-fat diet. This made their cholesterol levels shoot up 240% more than that of unmodified mice.
Can Reactivating the Gene Prevent Heart Attacks?
Based on this study, you'd think all we need to do is reactivate the CMAH gene to produce more sialic acids to get cholesterol under control?
But scientists have already thrown cold water on this idea.
"This is a permanent mutation in humans – we can't reverse it," said Prof Ajit Varki at the University of California San Diego School of Medicine, who's also led research into the genetic mechanism.
Switching on and off genes in mice is also one thing. Trying to do it humans is whole other ball game.
"The changes seen in a mouse may be very different from those in a human. In a mouse study, the disease is greatly accelerated, so there needs to be much more work done on the association with humans."

Dorian Haskard, professor of cardiovascular medicine and rheumatology at Imperial College London
But the breakthrough discovery of the role of the CMAH gene is not without hope.
Because scientists from University of Michigan Medical School now plan to develop an antidote that allows people to eat red meat without sending their cholesterol rocketing.
It could be a long time before you can pick this antidote up in BBQ sauce form from grocery store shelves, though.
So in the meantime, the best strategy for lowering the risk of heart attacks remains the same: Eat more fruit and veg, exercise, and get unhealthy habits under control.
Sources
1. https://www.theguardian.com/society/2019/jul/22/genetic-mutation-made-humans-susceptible-to-heart-attacks-study
2. https://www.pnas.org/content/early/2019/07/18/1902902116
Stress is toxic for your body and your brain..
It causes your blood pressure to rocket… leads to weight gain… lowers your life expectancy… and it can make your brain shrivel too. 
This was the conclusion of a huge 8 year study by UT Health San Antonio. They gave 2,000 people memory tests and then scanned their brains. 
After the end of the study, the researchers were shocked to discover a common link between people who developed severe memory loss. And this link was that they all suffered from chronic stress. 
Yet more alarming, their brains were physically smaller by age 50 too.
"We found memory loss and brain shrinkage in relatively young people long before any symptoms could be seen," said study author Dr. Sudha Seshadri, professor of neurology at UT Health San Antonio
Why is stress so toxic to the brain?
It's all to do with the stress hormone cortisol.
It's cortisol that puts your body into "fight or flight" mode. When that happens, non-essential functions get shutdown so the body prepares itself for action. 
For our ancestors, cortisol played a vital role in our survival.
But in today's stressed out world, cortisol levels can stay too high for too long.
The result is many muscles and organs get starved nutrients. This includes your brain, causing it to shrivel and shrink. 
When your brain shrinks, memory loss, emotional instability, brain fog, and confusion then follow.
As Dr Seshadri notes, "Higher levels of cortisol, a stress hormone, seem to predict brain function, brain size and performance on cognitive tests." 
So if you find yourself stressed out a lot, it's vital to find ways to feel calm, and relaxed.
A great way to do it is with meditation.

Meditation can help relax anxious thoughts. It's a powerful way of improving your mind too. 
In fact, researchers at Harvard, Yale, and the Massachusetts Institute of Technology found Buddhist monks have physically larger brains packed with neurons.
But if you're like me, you may find meditating tough. Perhaps your mind won't stop wandering, and suddenly you think of things you need to do.
If that sounds like you, you may like to try the Let's Meditate app.
It's my favorite way to meditate because it guides you on what to do.
What I also love about Let's Meditate is that it has different types of meditations depending on what state of mind you want to achieve. 
This includes: 
Attracting abundance
Scanning your body for stress
Envisioning a brighter future
Empowering yourself to achieve your goals
Best of all, Let's Meditate is FREE!
 All you do it put on some headphones, choose your favorite meditation, and then be whisked away to a place of blissful peace and calm.
If you give it a try, I'd love to know how you got on?
>>>Click here to find out more about the Let's Meditate App
Source
https://edition.cnn.com/2018/10/24/health/stress-memory-loss-under-50-study/index.html
Meditation found to increase brain size
Disclaimer – Statements made in this article have not been approved or verified by the FDA. This information is not intended to be a substitute or replacement for any medical treatment. Please seek the advice of a healthcare professional for your specific health concerns. Individual results may vary.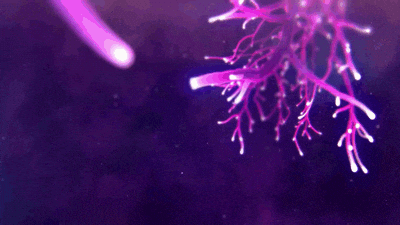 Advertorial
If you want bigger biceps you go to the gym.
And if you want a bigger brain, you exercise that too.
The fact that growing a physically bigger brain makes you smarter was first discovered by a neuroscientist from Rockefeller University called Fernando Nottebohm.
After artificially inducing canaries to grow their brains in size (trust me, no canaries were harmed), they were able to remember longer bird songs.
This turned the world of neuroscience upside down.
As Nottebohm notes:
"That was a real shock, because we had all been taught that an adult brain was supposed to stay the same size, with the same cells, forever."
His discovery was one of the biggest breakthroughs ever  in neuroscience. As it proved that if you exercise your brain daily you can make it bigger, stronger, and more powerful, just like a muscle. 
So if you'd like to boost your memory, enhance your concentration, and become smarter all round…
The key to a BIGGER brain is exercise.
Even better is doing a variety of exercises that give it a workout in different ways.
It;s for this reason I investigated a brain training system called The Memory Professor.
It claims to provide the same daily exercises harnessed by ancient greek philosophers, memory champions, and elite public speakers.
In fact, it even claims to boost your memory 500% in as little as 30 days.
That's a huge claim.
So I thought I'd better checkout if it can live up to the hype.
neuroscientist Michael Merzenich, Ph.D., a professor emeritus of the University of California San Francisco, "It may not [technically] be a muscle, but you can train your brain just like you would your biceps to perform at a significantly higher level."
 So you see, with the right exercise it can be made stronger, healthier, and higher performing.
  To the rescue is a new brain training system called The Memory Professor.
It claims to improve your brain 500% in 30 days. And in as little as 25 minutes a day.
Will it work for you?
Here's what you need to know…
What's The Memory Professor?
The Memory Professor provides daily brain training exercises based on the same techniques developed by the world's greatest memory experts.
This includes ancient Greek philosophers, Indian memory masters and modern day elite public speakers.
The Memory Professor also features the same brain training sessions run at live corporate seminars. Except you won't have to pay the $3,000+ fee to complete them.
Who Created The Memory Professor?
The Memory Professor was created by Kit Stevenson after her poor memory got her in trouble.
She found herself lost and shivering in the rain after arriving at the wrong hotel on a backpacking trip through Europe. What's worse, her phone had died and she hadn't written down the hotel's address.
She then spent hours wandering the streets of Madrid.
As Kit describes:
"I ended up standing on a street corner, soaking wet, jetlagged, unable to move with all my luggage, in front of a shut gate in an unknown area in gloom and doom weather with no-one else on the streets."
Eventually Kit found the correct hotel. This experience made her determined never to get lost due to poor memory again.
As Kit says, "Being a single female traveler at the time, I have encountered a number of situations around the world, where it was paramount that I know all the emergency phone numbers upon landing in a country."
In the years that followed, she researched everything she could about the wisest minds in history and how people trained themselves to become smarter.
This led to her developing her own system for physically growing a stronger, smarter mind in 30 days. And so The Memory Professor was born.
What Do You Get?
Ever read a book and completely forgot what you read in a matter of weeks?
Well, memorising key information and internalising it is just one of the many skills you can develop from The Memory Professor.
Other skills you can gain include:
Legendary multi-sensory association techniques
Clever "Name and Face" memory encryption method
The breakthrough "Herigones Mnemonic System" for creating a steel vault of info locked in your mind
Powerful Brain Gym Quizzes and Scribe Videos
Little known "Memory Palace Method" for using spatial awareness to learn a long series of numbers
Time proven "Back of a Napkin" method – remember things in context of stories and images
Who Can Benefit
The Memory Professor offers an excellent path to a healthier brain for anyone willing to put in the effort.
This includes:
Students studying for exams who need to remember facts, dates, and key arguments for exams.
Professionals who've noticed their brain isn't as fast as it used to be, and would love to feel mentally fit, energetic and on the ball.
People in their 50s or 60s worried about their brain decaying as they get older.
Seniors in their 70s or older who want to ensure they continue remembering people's faces, names, and want to stay on top of daily tasks, like paying the bills on time.
Lifelong learners who want the mental capacity to learn new languages, to become better public speakers, to play new instruments, or take up mentally demanding hobbies.
So you see, all sorts of people can benefit from The Memory Professor. And with a healthier mind comes greater enjoyment in all sorts of areas of life.
Who Won't Benefit
In today's world, too many people want shortcuts, hacks and fast tracks to success. But getting a smarter brain's not that simple.
Your brain needs daily exercise and time to get stronger. So it may take 30 days or longer before you notice your memory, focus, and mental energy has improved.
The Memory Professor is also unlikely to turn you into a genius. While Kit claims it can give you a 500% smarter brain in 30 days, this sounds pretty far fetched. But just a 100% boost would still be a big improvement.
If you've noticed your concentration, focus, and memory are getting worse as you get older, The Memory Professor may offer an excellent way of stopping this decline in its tracks. 
It guides you on what exercises to do each day. You can track your progress and enjoy the sense of achievement seeing your scores improve.
You can also try it risk free.
If your memory, mental agility, and concentration don't improve within 30 days Kit will refund every cent.
She's that confident it works.
So if you'd love a stronger, more powerful brain, The Memory Professor is worth a try.
>>>Click here to find out more about The Memory Professor

Sources
https://www.theatlantic.com/science/archive/2018/03/do-adult-brains-make-new-neurons-a-contentious-new-study-says-no/555026/
https://www.newyorker.com/magazine/2001/07/23/rethinking-the-brain
Disclaimer – Statements made in this article have not been approved or verified by the FDA. This information is not intended to be a substitute or replacement for any medical treatment. Please seek the advice of a healthcare professional for your specific health concerns. Individual results may vary. This is an advertisement and not a blog or article.
If you have a nut allergy you can stop reading now.
Otherwise…
You may be interested to know eating a handful of nuts each day can be great for your brain health.
This was recently discovered by a team of researchers from Loma Linda University in California. 
After studying the brain waves of participants before and after eating handfuls of nuts, the researchers saw a "sequence of enhancing sensory awareness tasks ranging from cognition of past experience, visualization, olfaction, and taste." 
In other words, the participants had clearer, more precise memories than before.
Why are nuts so healthy for the brain?
It's because nuts are packed with…
Antioxidants called "flavonoids". 
And these flavonoids act as a clean up crew, mopping up toxins and free radicals.
Yet, what's more remarkable is that different types of nuts offer different brain benefits.
This was another groundbreaking discovery by the Loma Linda University researchers. They found the brain waves of participants changed depending on the huts that ate.
Would you like ot know which nuts they found to be the best for brain performance?
#1 was Walnuts. 
Walnuts were followed by pecans and cashews.
So the next time you feel like snacking, munch on a few walnuts. Your brain will thank you for it.
Source
https://www.medicalnewstoday.com/articles/320080.php

Ever heard the saying "breakfast is the most important meal of the day"?
Well, all I can say is that phrase was coined long before the era of processed food
Because you see, even after a hearty breakfast, many people will grab a mid morning snack… followed by feasting on a carb heavy lunch… a packet of potato chips in the afternoon… and ALL before emptying a full dinner plate.
All this snacking and feasting means our body is constantly digesting food. It NEVER gets a break. 
At best, it gets a tiny window to process a meal before more gets shoved down the chute.
The good news is there's an easy fix.
Intermittent fasting, or IF for short, for has exploded in popularity as a way of losing weight, relieving indigestion, and triggering all sorts of health benefits.
IF isn't a diet.
IF is an eating pattern.
The way it works is that a couple of days a week you skip breakfast.
This gives your gut a breather, so it can digest more of the food already in your stomach. It can also burn off some of the fat stored in your cells.
It sounds so simple.
Yet a study in the journal Cell Metabolism showed IF may decrease risk factors for all sorts of diseases. This includes diabetes, cardiovascular disease and even cancer. 
IF may boost the brain too.
The reason IF is great for your brain is because it increases levels of the BDNF. BDNF is a protein your brain needs to make new neurons. 
 So BDNF is vital to sustaining a healthy mind.
An animal study by the Queensland School of Biomedical Sciences, Australia, found that IF led to a big boost in neurons in the brain.
If you'd like to know more about IF and how to do it, check out a book called Eat Stop Eat by natural health expert Brad Pilon. 
His book has helped over 54,000 people to lose weight, improve their digestion, and even boost their brain. And all just from skipping breakfast.
Sounds simple. But then why should health need to be complicated.
>>>Click here to find out more about how Brad Pilon's Eat Stop Eat transformed the lives of 54,000 people
Sources
https://www.ncbi.nlm.nih.gov/pmc/articles/PMC5835061/
https://www.ncbi.nlm.nih.gov/pmc/articles/PMC2769828/
https://health.clevelandclinic.org/interested-fasting-health-get-facts-first/
https://neurotrition.ca/blog/intermittent-fasting-better-brain-health
https://medium.com/@drbradysalcido/6-surprising-brain-power-benefits-of-intermittent-fasting-49ad1bc39e04
https://www.ncbi.nlm.nih.gov/pmc/articles/PMC4013772/
Disclaimer – Statements made in this article have not been approved or verified by the FDA. This information is not intended to be a substitute or replacement for any medical treatment. Please seek the advice of a healthcare professional for your specific health concerns. Individual results may vary. This is an advertisement and not a blog or article. 

I used to hate exercise. But then I found out I'd been doing it wrong all along…
Turns out "exercise" doesn't have to mean sweating buckets on a treadmill. 
It can be as simple as a 30 minute walk around your block. That's all it takes to trigger amazing health benefits for your brain.
There two reasons why walks are so healthy:
1) It increases the flow of nutrient rich blood to your brain.
2) It rockets levels of BDNF
What's BDNF?
BDNF stands for "brain-derived neurotrophic factor".
BDNF is a protein your brain needs to grow and sustain new neurons. 
Think of it as like fertilizer for growing new brain cells. Or as Harvard psychiatrist John Ratey calls it "Miracle-Gro".
A lot of brain scientists, including Keri Martinowich, Ph.D. from Johns Hopkins medicine and Gary C. Sieck, Ph.D, from the Mayo Clinic, have hailed BDNF's discovery as a breakthrough in brain health.
In fact, a study by Johns Hopkins Bloomberg School of Public Health, Baltimore, found people who go for 20 minute daily walks have a 48% lower risk of severe memory loss.
While the National Institute on Aging verified that  BDNF can "increase the production of proteins that enhance neuronal plasticity and resistance to oxidative and metabolic insults". 
Go for Walks and Socialise
One way to boost BDNF is with 30 minute walks.
Another way of boosting BDNF is interacting with other people.
Research by the Department of Cell Biology and Neuroscience, Rome Italy, found that nurturing close relationships led to increased levels of BDNF in the brain.
It's one of the reasons why the 678 nuns in the famous "Nun Study of Aging" sustained such healthy minds. Because the amount of social interaction in their day kept their BDNF levels topped up.
So you see, interacting with people doesn't just make you happier. Social interaction helps keep your mind strong too. 
On the flipside, when you don't socialise enough it's toxic for your mind.
In fact, a study of 12,000 people by Florida State University found people who feel lonely have a 40% higher risk of dementia. 
So if you find yourself spending too much time alone, consider meeting friends for coffee, joining a local book club, or taking up a new social hobbies. 
You'll feel happier and smarter as a result.
Sources
https://www.ncbi.nlm.nih.gov/pubmed/25483019
https://blog.bulletproof.com/8-ways-to-increase-bdnf-and-keep-your-brain-from-aging/
https://www.hopkinsmedicine.org/research/labs/keri-martinowich-laboratory
https://www.mayo.edu/research/faculty/sieck-gary-c-ph-d/bio-00083569
Think it's your brain controlling your cravings for cheese cake, juicy burgers, and delicious rigitoni pasta?
Well, mounting research says cravings come from microbes in the gut.
And if that wasn't bad enough, these microbes also control what happens to food after you eat it.
Because you see, it's these microbes that decide if food gets turned into nutrients and energy, or forced into the cells as visceral fat.
This is no crackpot theory.
It's now been proven in HUGE study of 1760 elderly female twins, conducted by scientists from Kings College London, UK.
After comparing their levels of visceral fat and composition of microbes, they concluded that it's the TYPE of microbes people have in their gut that influences how much visceral fat they carry.
Not how MUCH they eat.
"We confirmed that gut microbiota composition and diet are both associated with VFM accumulation and that these two factors are closely linked," the scientists concluded.
So how can you improve the composition of microbes in your gut, and reduce how much fat is accumulated as a result?
Eating a nutrient, fiber rich diet.
This was the second discovery by the team of scientists. That
diet has a direct impact on the TYPE of microbes in people's guts.
What they discovered is eating junk foods high in processed sugars and carbs causes the gut to be infested with fat spreading microbes.
Whereas…
Eating nutrient dense foods rich in vegetable fiber causes an increase in the lean type of microbes.
Even better, these lean microbes were found to improve insulin sensitivity and the pace of fat burning metabolism.
So, as I've often said, the gut is the CORE of all health in the body. And the foods you eat directly impact how healthy that core is.
The good news is you don't need expensive probiotics to feed your gut with health enriching bacteria.
My free eBook 'Eat Your Way to a Healthy Gut' is packed with nutrient dense, get enriching recipes. You also get 2 meal plans for making the transtion to healthy eating a success.
I admit it, I'm a dark chocolate addict.
After a long day, I love to indulge my taste buds with a few of Lindt's dark squares.
But when experts said dark chocolate is healthy, I don't think they meant to eat the whole bar!
Sadly, I'm not alone in struggling with overpowering cravings for foods that give me comfort amidst the daily grind.
According to the American Psychological Association, 38% of US adults admit to bingeing on unhealthy foods to relieve stress.(1)
Of those, over half say the joy of biting into a juicy burger or sweet release of a slice of cake leaves them feeling ashamed afterwards. While 1 in 3 say filling up on unhealthy foods leaves them feeling sluggish and drained.
So cravings don't just ruin clean eating attempts and stretch people's waistlines. They harm people's self confidence too.
That's the bad news.
The good news is a team of scientists from Louisiana State University (LSU) has found cravings for unhealthy foods can be reduced or even stopped altogether.(2) Even better, the method they discovered doesn't involve willpower, overpriced supplements, or diet pills.
As John Apolzan, director of Pennington Biomedical Clinical Nutrition, who led the research, says cravings are "a conditioned response that you can unlearn."
Changing Habits is Key To Reduce Emotional Eating
After examining 28 peer-reviewed studies, the team from LSU concluded that cravings for unhealthy foods often don't occur due to hunger. Instead, cravings occur due to deeply entrenched behavioral triggers.
Surprisingly, these are habits and behaviors many people think are healthy yet studies now show may make cravings worse.
The goods news is the team at LSU also discovered that changing these behaviors is all it can take to reduce cravings for junk food and make it easier to stick to clean eating habits.
As Candice Myers, PhD, who was also involved in the research, said "Cravings influences what people eat and their body weight, but there are some components of our behavior and diet that we do have control over."
So what are these craving inducing behaviors and how can you reduce emotional eating habits? Read on to find out:

1. Restricting Favorite Foods
Whether it's eliminating sugar, carbs, or lectins, restrictive diets are promoted as a magic bullet for slimming down.
Sure, going cold turkey on pasta, soda, and white bread can work wonders for your waistline for a while.
But living without the comfort of favorite food can quickly make people feel deprived. Then all it takes is a stressful day at work to trigger an eating binge of epic proportions.
So what's the solution to reduce emotional eating habits?
Simple: Reduce the intake of unhealthy foods GRADUALLY.
Making dietary changes gradually gives the taste buds and brain time to adjust. The result is clean eating feels less like punishment and easier to sustain for the long haul.
"Bingeing is triggered by deprivation, which leads to a vicious cycle," says best selling health author and popular health blogger Jessica Sepel. "Instead of depriving your body of food, it's time to start nourishing yourself and healing your relationship with nutrition." (15)
2. Calorie Counting
Whether it's keto, paleo, or the carnivore diet, most diets involve calorie counting of some sort.
While cutting calories can result in rapid weight loss, it typically only works for a short while. Because it doesn't take long before the body's hormones can trigger rebound weight with a vengeance.
The reason this happens is because when calories are cut too fast the body sees this as a threat and goes into survival mode. It then releases hormones to force the body to take in more calories.(3)
Chief among the hormones released is the 'hunger hormone' ghrelin.(4)
Whereas the hormone leptin decreases appetite, ghrelin INCREASES it. And the fewer calories people eat the more ghrelin the body produces. The result is people feel hungrier the less they try to eat.
In fact, research by Fitchburg State University found that ghrelin levels nearly double within six months of going on a calorie restrictive diet.(5)
So how can you reduce calorie intake without triggering the hunger hormone?
As before, the key is to reduce emotional eating is to lower calorie intake gradual. This makes the transition smoother and reduces the risk of putting the body into survival mode.
3. Exercising Too Much
For decades we've been told that sweating buckets on the treadmill, bootcamp workouts, and pushing our bodies to the max is great for our bodies and minds.
Sure, exercise is a key component of a healthy life. But some experts say doing it too much can make cravings WORSE.
This includes endurance trainer Matt Fitzgerald, author of Diet Cults and Racing Weight. He says cravings can increase after exercise due to the "reward psychology at play."(6)
Fitzgerald says it's a common problem for "beginners who aren't intrinsically motivated to exercise; they simply don't love it."
In other words, if a workout is too gruelling people then want to reward themselves. And for many people this means bingeing on the sugary foods that made them overweight in the first place.
So, yet again, the key to reduce emotional eating is to adopt a new exercise regimen is to do it gradually. Start with exercise that feels manageable then build the intensity over time.
4. Too Much Cortisol
Whether it's hitting a deadline at work or the kids causing havoc at home, stress is part of daily life. It's also one of the most common causes of emotional eating.
When we feel stressed it causes the 'stress hormone' cortisol to rocket.
Cortisol then sends blood and nutrients rushing to the brain and muscles. It also increases the body's desire to take on board fuel. And the fuel our bodies crave the most is GLUCOSE.
Glucose is metabolised in the body from carbs and sugars. Which is why people crave soda and carb loaded pizza when stressed.(7) It's the body telling them to take on board fuel.
"When we're stressed, our bodies are flooded in cortisol," said author and clinical psychologist Susan Albers. "That makes us crave sugary, fatty, salty foods."(11)
So how can the chain reaction of stress leading to cravings for junk food be avoided?
The key to reduce emotional eating due to stress is to find healthy ways of relieving stress, rather than raiding the fridge.
5. Lack of Fulfilment
People often struggle to reduce emotional eating due to boredom or due to a void in their lives.
As Sarah Allen, a psychologist specializing in mood and eating disorders, notes, "eating gives us something to do. It fills our time, gives us a way to procrastinate."(11)
The reason we eat when bored is because it releases the 'reward hormone' dopamine in the brain.
Karen R. Koenig, a licensed clinical social worker and eating psychology expert, says that due to the release of dopamine "the meaning of eating is, 'I'm going to be happy. I'm not going to be in emotional discomfort. I'll have this wonderful experience."(11)
Sadly, the foods that trigger the biggest dopamine dump are those loaded with SUGAR.(11)
So if sugary foods make us feel so great due to dopamine, how can we stop eating them?
The solution is to pursue new interests and hobbies that provide a sense of fulfilment and reward.
A good place to start is to write a bucket list of things to try. Pursuing those things can then fill the void otherwise filled with food.
6. Too Much Processed 'Frankenfoods'
A key reason why 2 in 3 Americans are now classed overweight or obese is because of the low nutrition in processed 'frankenfoods'.(12)
The human body craves nutrients. And it won't stop feeling hungry until it gets enough.
This is why people can eat pasta, potato chips, and cookies until the cows come home without feeling full. It's because these foods are criminally low in nutrition.(13)
Luckily, the solution is simple: Eat nutrient dense foods instead.
Nutrient dense foods include eggs, avocado, nuts, green leafy vegetables, and oily fish.(14)
Eating these foods helps fill up the body quicker and keep it feeling full for longer, reducing the risk of snacking mid-afternoon.
Escaping Emotional Eating Offers a Path to Physical Health, Fulfilment and a Happier Mind
As these six behaviors demonstrate, there's no magic bullet or wonder pill that can reduce emotional eating and cravings for good.
Instead, it involves changing our relationship with food...
Finding other ways of relieving stress than biting into a juicy burger…
Pursuing fulfilling activities that release feelings of joy…
and to gradually adopt clean eating and exercise habits in harmony with the body's hormones.
Making these changes involves self reflection, personal growth, and persistence. It also requires skills in mindfulness, body confidence, positive thinking, and goal setting.
The good news is that these skills aren't just beneficial for reducing emotional eating habits. They can transform life in many other areas too.
For anyone interested in developing these skills so they can reduce emotional eating habits and gain inner peace, physical health, and a happier mindset, we've developed a 7 step program that can help.
Sources
1. https://www.apa.org/news/press/releases/stress/2013/eating
2. https://www.sciencedaily.com/releases/2018/12/181211190021.htm
3. https://www.ncbi.nlm.nih.gov/pmc/articles/PMC5639963/
4. https://www.ncbi.nlm.nih.gov/pubmed/12679442
5. https://www.healthline.com/nutrition/ghrelin#section3
6. https://greatist.com/grow/when-exercise-makes-you-overeat
7. https://www.researchgate.net/post/Why_is_it_that_Glucose_is_preferred_as_the_prime_energy_source
10. https://neuroscientificallychallenged.com/blog/know-your-brain-reward-system
11. https://www.huffingtonpost.co.uk/entry/emotional-eating-triggers_l_5c61c803e4b028d543169e60?guccounter=1&guce_referrer=aHR0cHM6Ly9jb25zZW50LnlhaG9vLmNvbS8&guce_referrer_sig=AQAAANyMn8nVJaY6qjgVj_sb4lfR-29vjy8UlRiod8O5r9_4TRa-eoWpDiHL1lugwWs87zMyYeLMQaiB0QRiN_vp8vtmPMLK3-OHpwfM2vLI6N8BzH3xq29jAmfpGgK3hD1XE12xN5ngZtVNUT7D9bdvNirjMbYcpbKHhC5-jb3Dw_5J
12. https://www.niddk.nih.gov/health-information/health-statistics/overweight-obesity
13. https://www.medicalnewstoday.com/articles/318630.php
14. https://www.healthline.com/nutrition/11-most-nutrient-dense-foods-on-the-planet
15. https://jessicasepel.com/the-best-solutions-for-emotional-eating/
Disclaimer – Statements made in this article have not been approved or verified by the FDA. This information is not intended to be a substitute or replacement for any medical treatment. Please seek the advice of a healthcare professional for your specific health concerns. Individual results may vary.
Are breakfast cereals "super foods"?
You'd think so based on the number of health claims on the box. Such as being a great source of energy and iron, when the truth is that a lot of cereals contain more sugar than soda.
I often wondered why food companies are able to get away with such misleading labelling.
And I was shocked when I discovered the reason.
Because you see, these labels aren't a legal requirement at all.
They're enforced by the food companies!
This was just one of the alarming things I heard on the Genius Life podcast, on which Max Lugrave interviewed Marion Nestle PhD., author of "How the Food Industry Corrupts Science" .
She describes how the health claims on food labeling are the diabolical creation of an industry that will use any tactic to convince us their processed 'Frankenfoods' are healthy.
When anyone with a basic understanding of human biology knows they're not.
The fact is that anything that comes in a can, box, or packet is going to contained processed ingredients that wreck havoc to our digestive system, hormones, cravings, weight, and all round health.
Instead, the best foods are those without any labels at all.
The foods direct from mother nature.
Here's another interview on YouTube, in which Marion Nestle drops more knowledge bombs on how the food companies manipulate science to push up their profits:
>>>Watch the video on how food companies buy research results